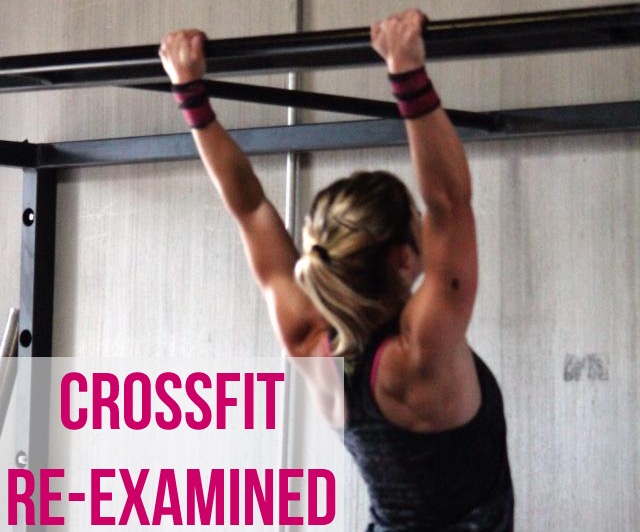 CrossFit Re-examined
by Mike Dolce
The sound of barbells crashing to the floor was like thunder. The glint of gym chalk floated through the air like snowflakes on the first dusting of winter. The temperature was 102°F at 10:30 am and bodies of athletes lay across the ground in a flowing river of sweat, with smiles on their face and ears filled with the supportive roar of the crowd.
I was standing at the Sin City CrossFit Police & Fire Games in Las Vegas, NV.
As a longtime athlete, coach and business owner in the health and fitness niche, I remember CrossFit hitting mainstream in the early 2000's as I transitioned from powerlifting to mixed martial arts. One of my first muay thai coaches, Greg Mihovich, introduced me to this new way of training and I must say, it was intense and I enjoyed it.
As time went on, my own personal training methodology evolved as a hybrid of my experience as a powerlifter and competitive amateur wrestler. This I felt was the perfect blend to maximize athleticism, power output, metabolic conditioning, endurance, flexibility and injury prevention. My system has evolved many, many times over in the past 20 years, and I kind of forgot about CrossFit styled workouts.
With the advent of the CrossFit games being telecast on ESPN, and major sponsors like Reebok supporting the movement, it seems you can't drive down the street without seeing a CrossFit BOX on the corner, or flipping through a magazine and seeing one of the 'World's Fittest Athletes' looking, well… pretty darn fit on the inside pages.
I must say, I believed this whole CrossFit movement was a passing fad. In my protracted view, I couldn't believe that soccer moms and workaholic dads, troubled teenagers and shift-working college students could thrive in such an environment of what appeared to be a very specialized system of advanced exercises at levels of intensity even the most seasoned professionals may turn around and run away from.
Boy, was I wrong!
At the Sin City CrossFit Police & Fire Games, I saw over 150 competitors giving it their all in the spirit of competition. There were at least three times the amount of spectators in the audience cheering on their family member, teammate or friend. I saw 55+ parents supporting their 30-something children, and I saw pre-school children cheering on their 'super hero' versions of mom and dad.
In speaking to many members of the event, both spectator and competitor, I found that these were regular people with regular lives. There were no professional athletes here, just regular folks that make up the lifeblood of 'any town' USA. I met a school teacher, a lawyer, a brick layer, a student, an auto mechanic, a stay-at-home mom, a high school kid, a cop, a gym owner, a real estate broker and so many more that would have to wake up for work at 7am on Monday and punch the time clock.
"What drives these people?" I asked myself, and the answer was within the question. These people drive themselves. They are internally motivated. They do this because they absolutely love it.
In CrossFit, you are truly competing against yourself. All day long, I heard athletes talking about their own PR's (personal records). They were not as much concerned about their standing against the competition because they were competing against themselves.
When I realized this, I realized CrossFit is awesome and can have a place in anyone's life.
Just like any other sport, you must do your research. Find a qualified instructor at a reputable gym and start slowly. Learn as much as you can about the training system and be honest with yourself as to how you will proceed. Once you have decided this is the course you will take, go all in and make it a lifestyle.
CrossFit is no different from the martial arts. Your experience will be as good as the facility, instructor and teammates allow it to be, and you will become an integral part of that experience for all those around you.
I could spend days writing articles on all the problems I have seen in martial arts gyms, but I have spent a lifetime experiencing the positive benefits this culture has brought me.
I look forward to exploring more of the CrossFit culture as I continue to evolve.
---